Why Choose Organic Stevia as a Natural Sweetener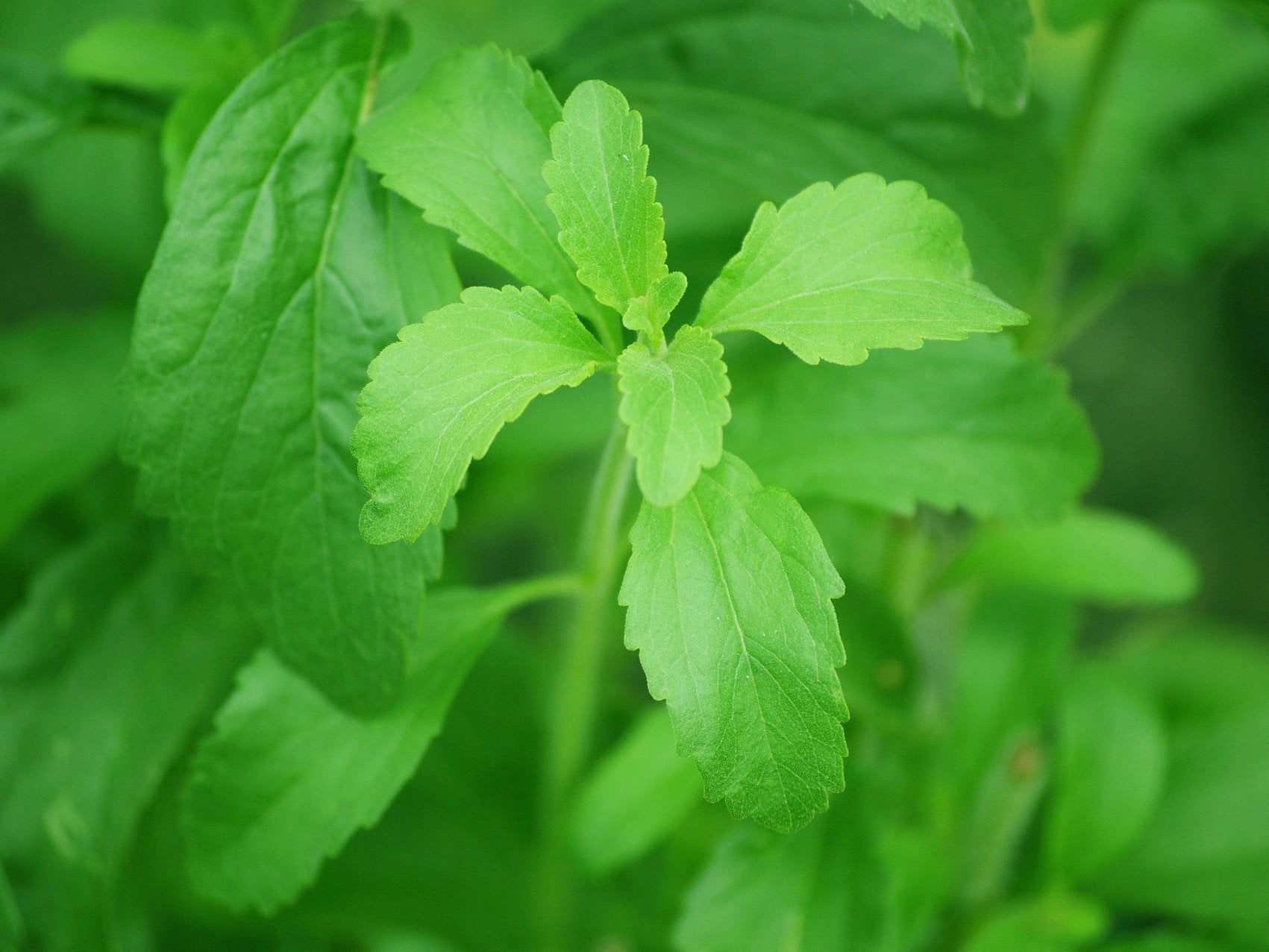 1. Used for Centuries
Stevia has been used for centuries in South America and for decades in Japan as a natural sweetener for teas and desserts. Through it's increasing popularity, it has been shown safe for young and old, through pregnancy and breastfeeding.
2. It's a plant
First found in Paraguay as early as the 1600's. The leaf was taken and added to teas and sweet treats and even added to medicines. High-grade products that use only grade A and B plants and separate out as much of the stems, roots, and leaf veins as possible will have a much better, sweeter taste, without the bitter aftertaste.

3. Not created in a Lab
Stevia is not created in a lab, it is a natural plant sweetener. Note, some brands such as Truvia, made by Coca-Cola are made in a lab where they isolate one of the main compounds rebaudioside from the steviol glycosides. Although there is limited research on the effects of modifying the plant, Coca-Cola claims that it is less bitter. Without knowing the time-tested side-effects of this mutated form of Stevia, it may be smart to err on the safe side and stick to stevia leaf and stevia leaf extract. 

4. Does Not increase Blood Sugar
Stevia doesn't increase blood sugar levels This is good news for diabetics. Although diabetics should avoid all sweeteners if possible. Stevia is showing to be a safer alternative for insulin sensitive people. Not to mention with the rise of type 2 diabetes amongst our youth, stevia is a great alternative to sugar. Kids get enough sugar in their diets. Adding stevia with it's less than 1 gram per serve of sugar is a great solution to decrease sugar in kids diets and reducing type 2 diabetes and the obesity epidemic in children.

5. Tastes Great
Stevia tastes great. It is 100-200 times sweeter than table sugar which means you only need a small amount. When added with natural Monk fruit, stevia tastes very similar to sugar but a lot better for you.

---
Leave a comment
Comments will be approved before showing up.